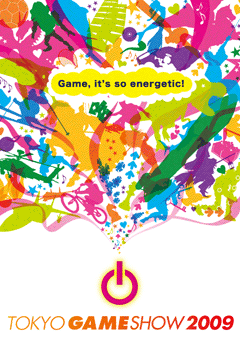 Image via TGS Official Website
Don't forget, TGS 2009 kicks off next week, the 24th. Well, technically it's the 23rd, considering Tokyo is 13 hours ahead of us (East Coast, that is; 10 hours for West Coast).

So far, only Sony has outlined their conference time as 10:30 AM local time on the 24th, or 9:30 PM the night before for Eastern Time (12:30 AM for you West Coasters). Doors for TGS are 10 AM to 5 PM for the entire event, but entry is closed off at 4 PM.

Set those alarm clocks, people. We've got an interesting event coming up, as if PAX wasn't interesting enough as it was...